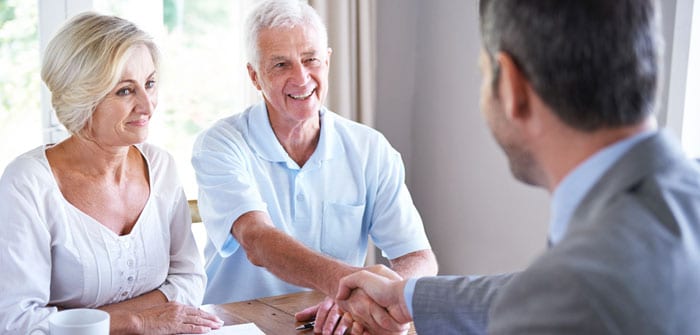 Just to make getting a loan for your new Chrysler, Dodge, Jeep or Ram easier we have compiled a list of a few things you should bring with you, how to better understand your credit score, and a few things lenders look for when financing a new vehicle. Remember though, if you have any further questions on the process or need further assistance  just feel free to give us a call, fill out our auto financing contact form, or stop by anytime, our door will be open and we look forward to seeing you. If you're ready to apply for financing right now, feel free to fill out our safe and securely encripted finance application online.
---
How Lenders Decide to Finance Your Loan
At Louisville CDJR, we believe it's important for our customers to understand how the lending process works. Understanding the process helps take some of the stress out and empowers our clients to choose the auto loan that's right for them.
Some of the most important factors that determine the types of financing available to you include:
          
Your down payment (including trade-in). Simply put, the more you put down on your new car purchase, the better the financing options available.
          
Your credit score. While we can work with even very challenged credit, the higher your credit score, the more financing options you'll have available to you.
          
The car/truck/SUV/crossover that you're buying. Everything from the purchase price to the projected future value of the vehicle you're purchasing can impact the financing options available to you.
          
Your personal info. Many things factor into your financing options that you may not have considered - things like how long you've been on your job and how long you've lived at your current residence.
---
What You'll Need to Bring
When you apply for a personal auto loan, you will need:
          
Proof of your current income (pay stubs, income tax returns, etc.)
          
Proof of your current residence (bills or other correspondence mailed to you at that address)
          
Proof of your current phone and contact information.
          
Proof of insurance.
          
Current and valid driver's license.
You may be asked for additional information, depending on the financing options being pursued. Throughout the whole process, you can count on Louisville CDJR to keep you updated and informed. Your private information will always remain private.
---
Monthly Payments
The monthly payment is a major factor in the auto purchasing decision for most people. At Louisville CDJR, our finance experts understand that it's important to find a financing option that fits within your budget. Our online payment estimator will help you calculate your ideal budget quickly and easily.
There are three major factors that play into your monthly payment. They are:
          
The amount of the loan. If you put more down in down payment or trade, you lower the amount financed, which in turn lowers the monthly payment.
          
The annual percentage rate (APR) of your loan. The better your credit, the lower your APR will generally be. And the lower your APR, the lower your monthly payment.
          
The duration of your loan. Taking out a longer loan will lower your monthly payments (though it will mean you pay more overall).
---
We Can Help with Challenging Credit
At Louisville CDJR, we understand that not everyone has perfect credit. Don't assume you can't get a great new car, truck, SUV or crossover just because you've had some credit challenges in your past. There are lenders who are willing to work with people with credit challenges and the sheer number of vehicles we sell gives our finance professionals a great deal of pull in the financial marketplace. In many cases, we're able to get our customers auto loans even when other dealerships were not able to.